3 March 2009: Test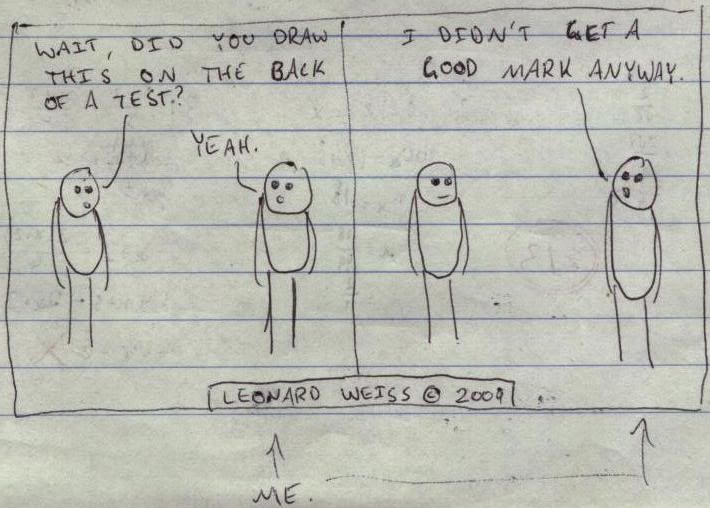 Permanant link to this comic:
www.leonardweiss.com/comic/index.php?comic=151
Post this comic to a
forum
or
blog/website
!
Description
3 March 2009

Yay, school-drawn comics! Unfortunately, I either didn't have colours on me, or I couldn't be bothered to colour any of these in. Still, I don't think that stops the humour - I added some handy arrows in, just in case.
Comments
Posted by: James
wow, so budget! Although I do like how you can see 13 in red pen through the back... makes it seem more authentic.
Posted by: Lenny
It is. I actually drew a small mock-test on the back, and you can't even see most of it.